View the Happy Hour menu for our authentic Cuban restaurant on Ocean Drive, Miami Beach.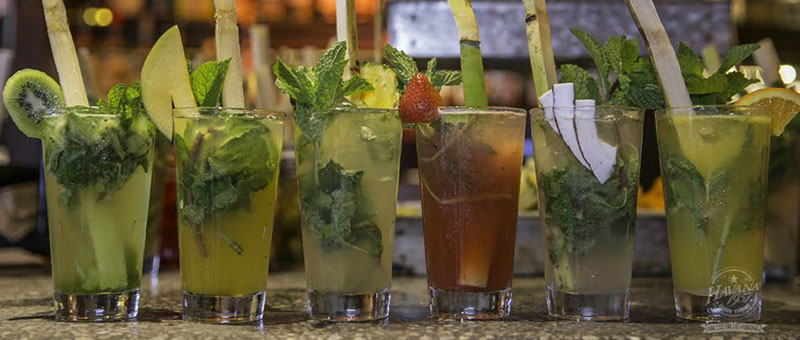 Carefully selected aged rums and natural spices. Choice of Captain Morgan or Sailor Jerry.
Gold rums aged up to 5 years. Your choice of Bacardí añejo, Flor de Caña 4 Gold, Don Q Gold, Atlántico Gold.
Old Dark Ron, cocoa cream, triple sec, sugar and fresh lime juice.

Assortment of traditional ham, cheese and chicken croquetas
Yucca fries tossed in truffle oil, parmesan cheese & rosemary, served with a cilantro aioli.
Stuffed with delicious Cuban style picadillo.
(Cuban Fried Pork)
Fried pork served with onions and Cuban mojo.
* Raw, undercooked and barely cooked foods of animal origin such as beef, eggs, fish, lamb, milk, poultry or shellfish increases the risk of foodborne illness. Individuals with certain health conditions may be at higher risk if these foods are consumed raw or undercooked.
Pictures shown are for illustration purposes.
A 20% service charge has been added to your bill.